II. Design Considerations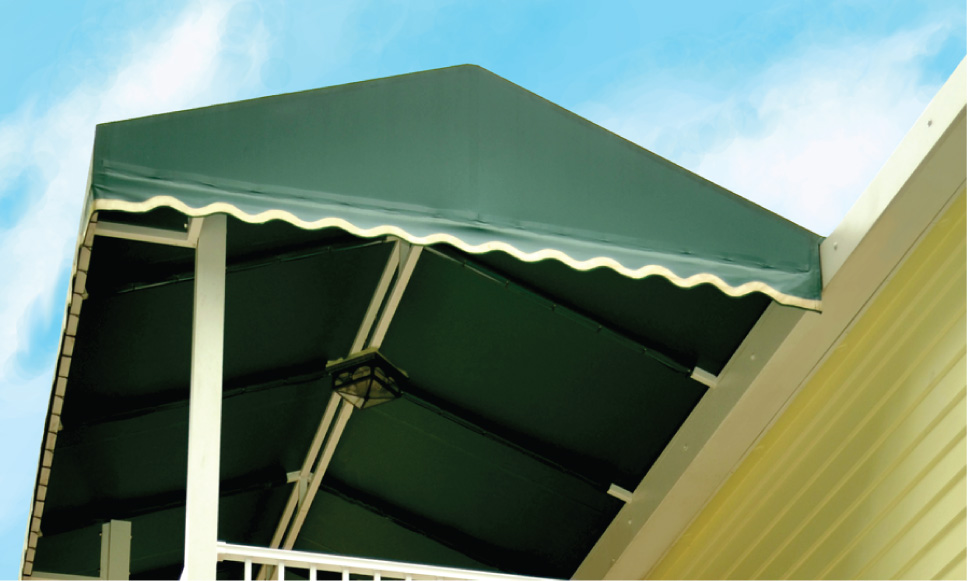 A-Frame Vinyl Awning with Structural Gutter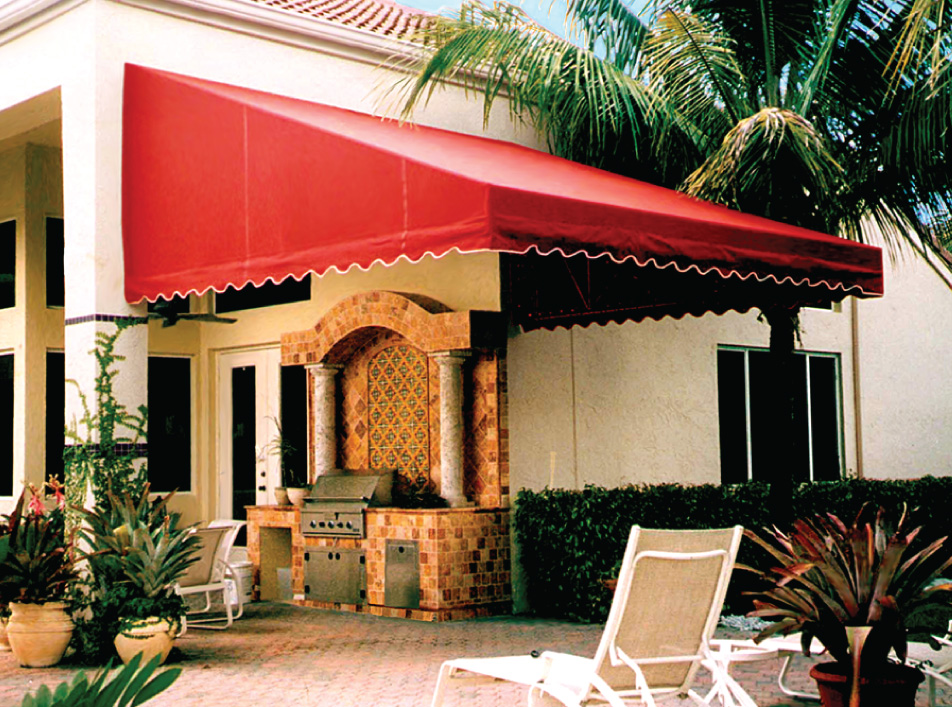 Cantelivered

Canvas Patio Awning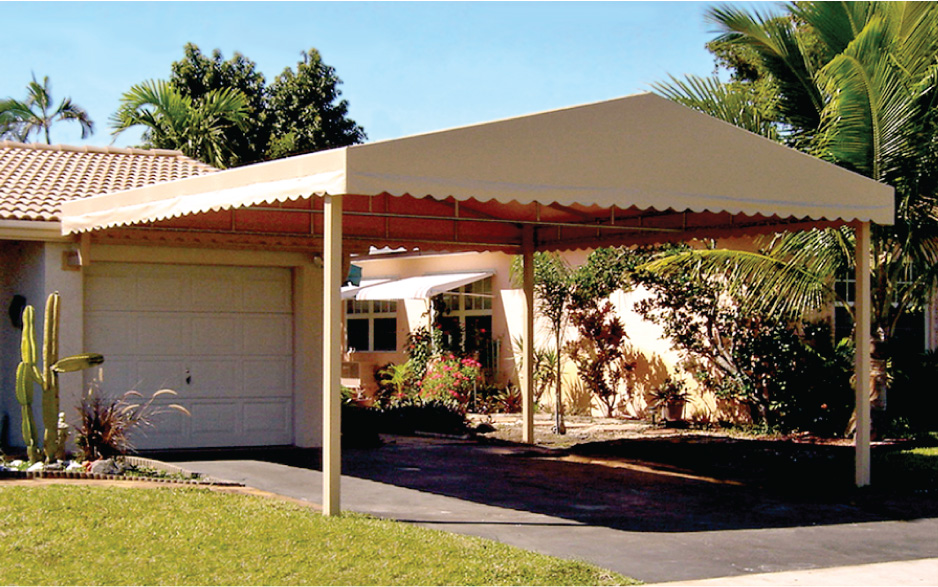 A-Frame Canvas Carport with Columns
A. Purpose
The primary purpose of you awning must be established as a starting point of design. Your main concern may be shade, water control, UV protection, or temperature management. Perhaps you want to increase the usefulness of your outdoor living area, decrease your energy consumption or add a decorative element to your home. With that in mind the design process can begin.
B. Style & Shape
The style of an awning is determined by the shape of the structural frame. There are many standard styles or shapes to choose from. You can choose one that will match the style of your home or one that will act as an accent, to enhance the look of your home. A reputable contractor will be able to adapt the style that you choose to serve the primary purpose of your awning. It is suggested that you peruse the prospective contractor's photo library or gallery for options that work on homes similar to yours in style.
C. Accessories
During the design phase, accessories should be considered to maximize the function of your awning. If you are planning an awning for your porch or patio, you might want to add ceiling fans, lighting or an outdoor heating or cooling system to your design. Incorporating accessories in the design stage of the project allows for concealment of any wiring, pipes or other components, leaving you with a clean finished look.
D. Color & Pattern
When considering color you must decide if you want your awning to blend with the colors of your home or to have it designed as a focal point. You can coordinate colors with exterior trim, roof or wall color. Traditional styles might call for dark green, navy blue or neutral colors. For seaside or pool areas, choose bright colors. For woodland areas, try earthy tones or neutrals. When using stripes, try to keep them proportionate with the size of your home or the size of your awning. Another idea is to pick a color or pattern that will reflect those in adjoining interior rooms. Whatever you decide, it should be a reflection of your personality. Your contractor should be able to supply you with a photo rendering that will give you a good idea of how a style, color or pattern will look on your home.