CAD Drawings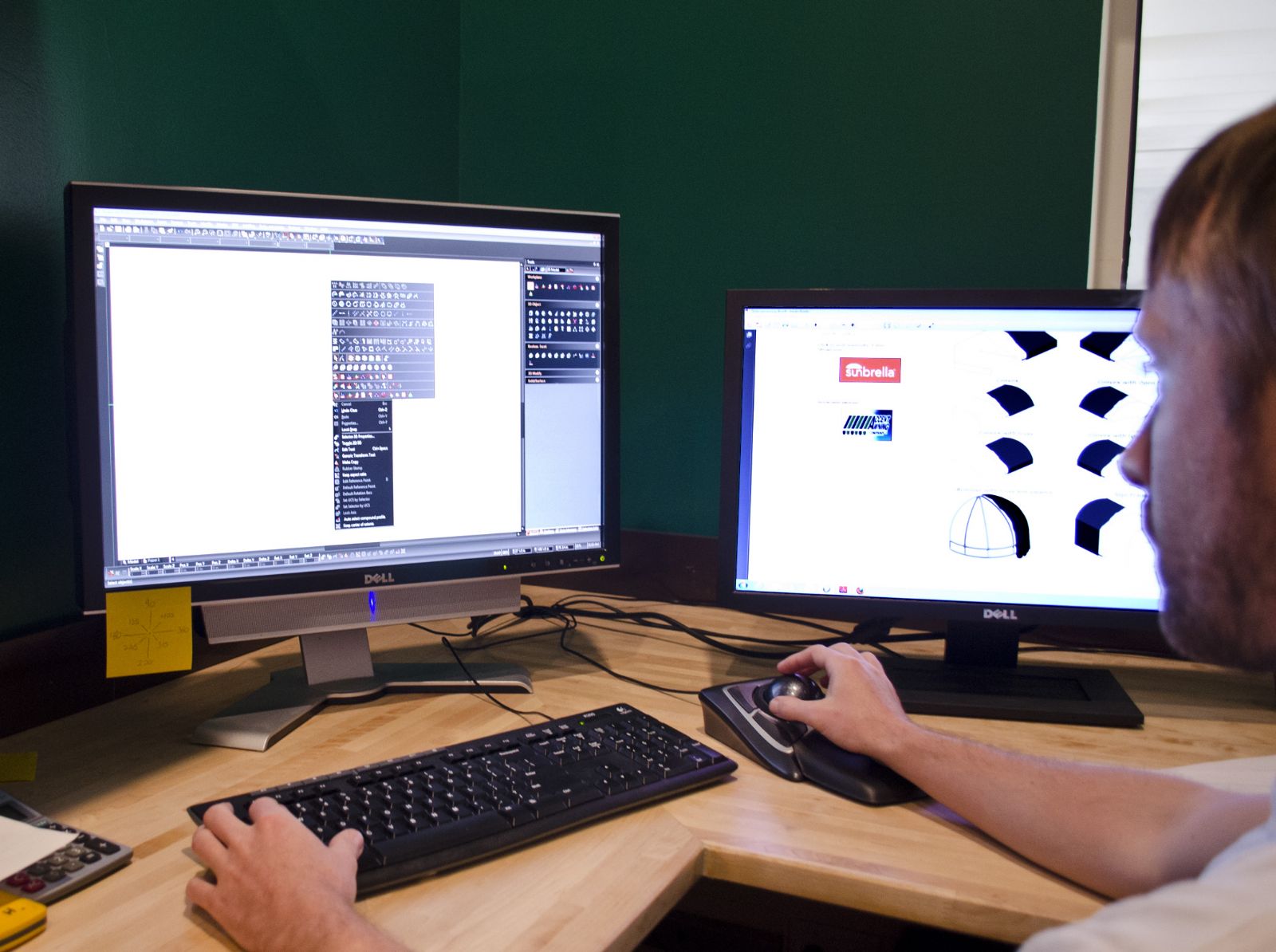 Thompson Architectural Products uses current computer aided design (CAD) technology to assist in the creation, analysis, modification and optimization of our designs. It has proven to increase the efficiency and productivity of our design team as well as improve the quality of our designs. CAD not only shows the shapes of the design, but it also conveys information, such as materials, processes, dimensions and tolerances. Besides offering two dimensional working drawings CAD offers the benefit of rendering designs in 3D which allows the design to be rendered from any angle and simulates how the design will work in the real world.
After consultation with our clients, we take their visions and their ideas and formulate them into possible working designs, creating drawings, renderings and structural data for the project. The designs will then be discussed and updated to arrive at a feasible solution to suit our client's needs.
By calling us during the early stages of a project we will, through our experience and use of technology, be able to explore the possibilities and bring to light potential problems, before they occur.