About Us
Thompson Architectural Products specializes in the design, manufacturing and installation of a broad range of high quality fabric and metal products. We are a division of American Made Awnings of Hollywood which had its beginnings in the early 1960's, and has always been a top performer in the fabric awning industry. Through three generations of family ownership and management, the company has grown and changed with the times. Emerging technologies and the use of new materials has vastly changed the marketplace to include metal and fabric structures that are not only functional, but add beautiful and striking architectural accents to a project.
Thompson Architectural Products offers a "Design-Build" package in which we provide our clients with one contract that includes the procurement and installation of any accessories related to the project. We take care of the permitting, scheduling of the trades and coordination of the job. Our extensive experience allows us to see problems before they happen and prevent costly job delays. When dealing with specialized, custom products you need a specialized company, and Thompson Architectural Products can do it all under one roof. Save yourself time, money and frustration by asking about the design-build solution.
Over the years we have continued to expand our capabilities and we offer a broad range of products including, fabric and metal architectural awnings and canopies, tension sails and tension structures, retractable roof systems, retractable awnings, cabanas, gazebos, walkways, carports, solar and weather shades and curtains, architectural railings, trellises, bahama shutters, alternate shade systems, architectural umbrellas, furniture and accessories.
Thompson specializes in the restaurant and hospitality industry, providing outdoor dining areas that can adapt to changing climate or weather conditions. Retractable roofs, solar shades, weather shades, heaters, misters, lighting, and sound systems make it possible to use that premium outdoor space every day of the year. We have many satisfied restaurant owners, both local and national, including several Fortune 500 companies who have come to trust us as their provider for outdoor solutions.
We value our customers, whether a residential homeowner or a national restaurant chain, each customer is important to us. By providing quality products backed up by our excellent customer service, we have built, and continue to build, a large and loyal customer base. As we continue to grow, we will keep our commitment to our clients to provide the best quality, on time and fairly priced products in the marketplace. Our mission based on a fact learned over the years. The most valuable product that we make is a satisfied customer.
Thompson Architectural Products, does work throughout the United States and the Caribbean and is based in Hollywood, Florida.
Our Staff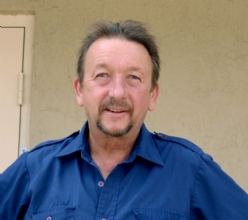 Jerry Thompson
President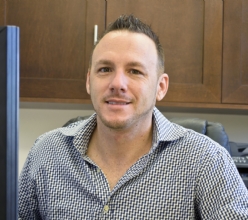 Chris Thompson
Vice President of Operations/ Design & Sales
Gerald Thompson
Foreman/Coordinator/Logistics Coordinator
Lori Roman
Office Manager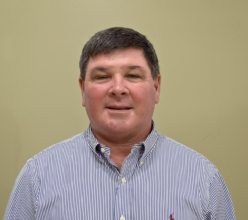 Everett Waterman
Design & Sales
Glenn Krieger
Graphic Design & Marketing
Curtis Hungness
CAD Operator-Product Design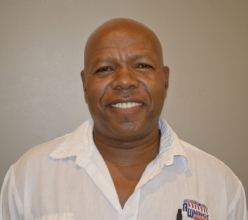 Brent Lalor
Fabric Department Manager
Jose Rivera
Sales/Field Technician/Installation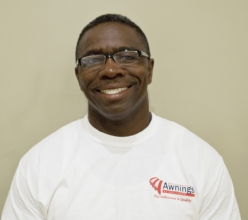 Howard Epps
Field Technician/Installation