Retractable Awning
This product is a remote-controlled, electrical retractable awning with cantilever arms and a straight valance. We used blue canvas for the cover to represent our client's trademark colors. Additionally, we equipped the awning with rain and wind speed sensors in the event that heavy rains or high speed winds develop while the client is away. The unit will retract itself to minimize damage.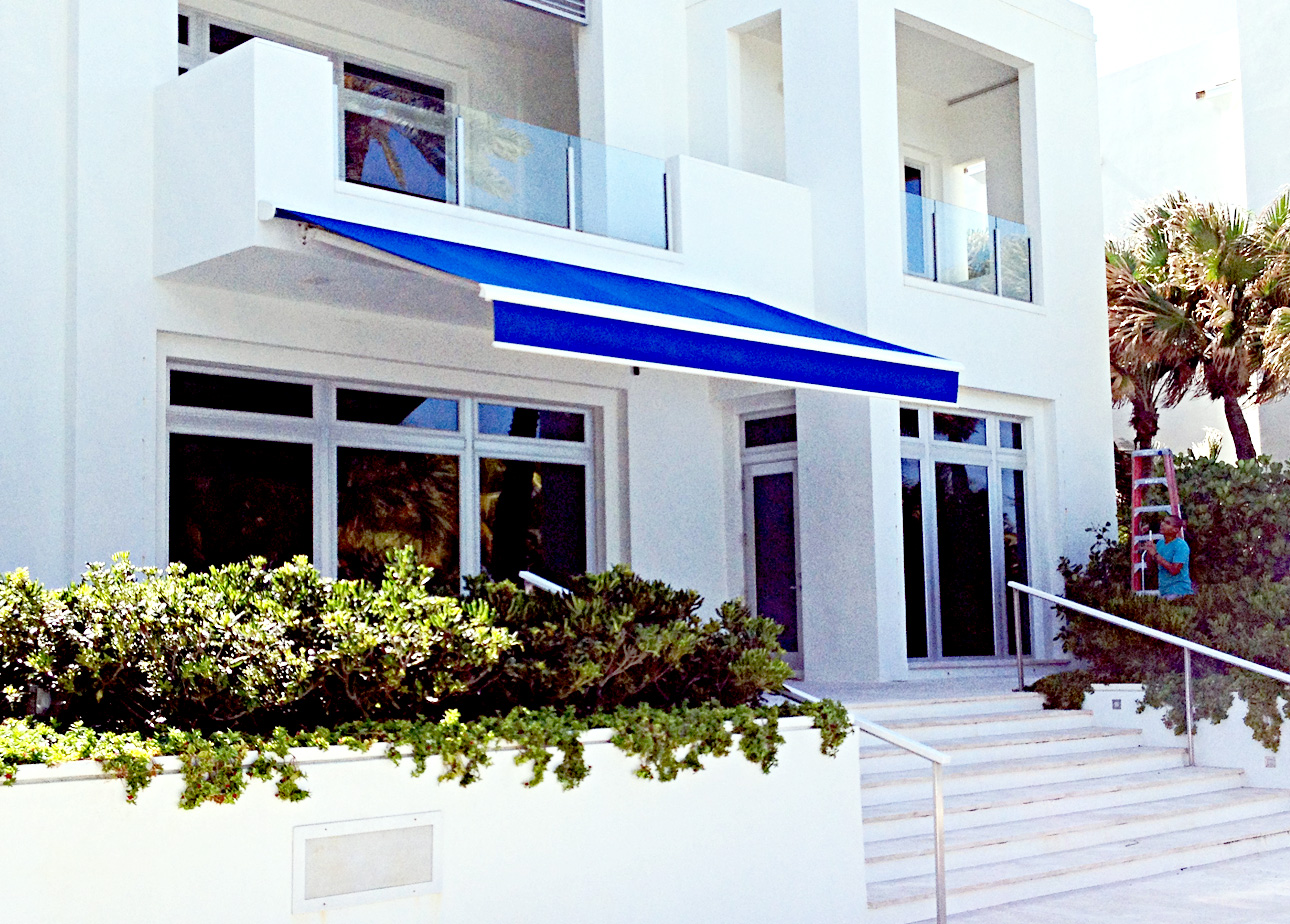 Our clients desired this retractable awning because it not only provides shade for the patio but also protects the outside furniture from the sun. This unit also assists in cooling the back room of the house by shading the window from the sun.
From a consumer standpoint, this product increases ROI, as it protects against harmful UV rays and extends the life span of the patio furnishings. The awning also provides shade to the interior of the home, which reduces consumer utility costs.