Fabric Awning Structural Gutter
The original design for this location emphasized an open, outdoor environment that allowed customers to enjoy the comforts of South Florida. The patio has a covered island bar surrounded by seating that can be altered to cater to large parties.
The drawback to this open design was the decline in demand of outdoor seating during seasons of high heat and heavy rain. This caused an increase in demand for interior seating with slower turnover and longer wait times. To combat this issue, our client invested in custom designs to regain the patio seating area at its location.
The first design is a structural gutter system. This component is key for rain collection and was installed around the building and island bar. It replaced the previous low capacity gutter system. The system was designed to take high volume run off and divert it to the water basin at the back of the facility, minimizing build up on the canopies and the building's roof.
This design provides structural support to the canopies, which are secured to the gutter frames for support rather than a complete post system. This system results in fewer posts, which opens up the patio seating area. It also allows our client to more effectively manage seating demands without the need to navigate around posts when accommodating customers.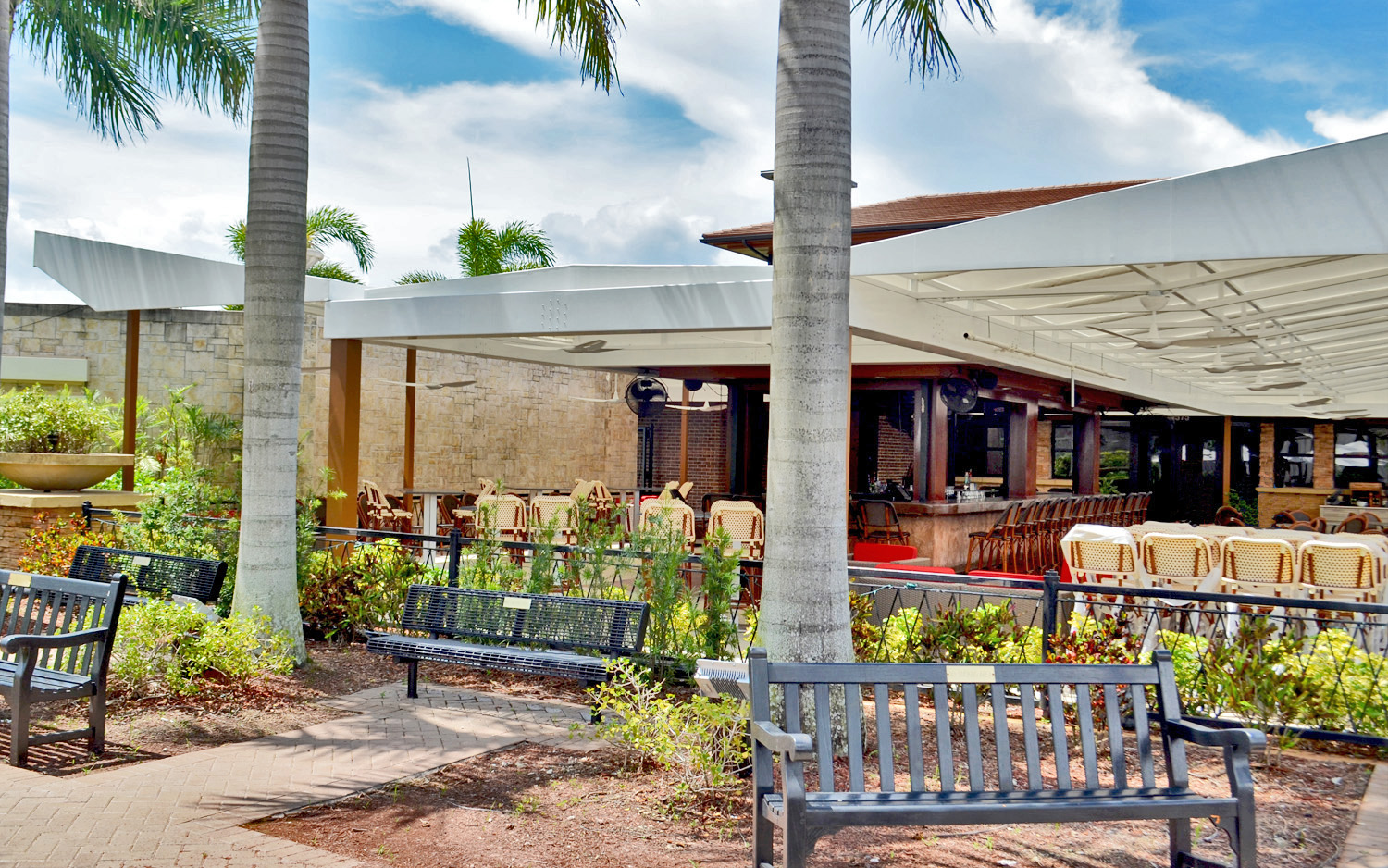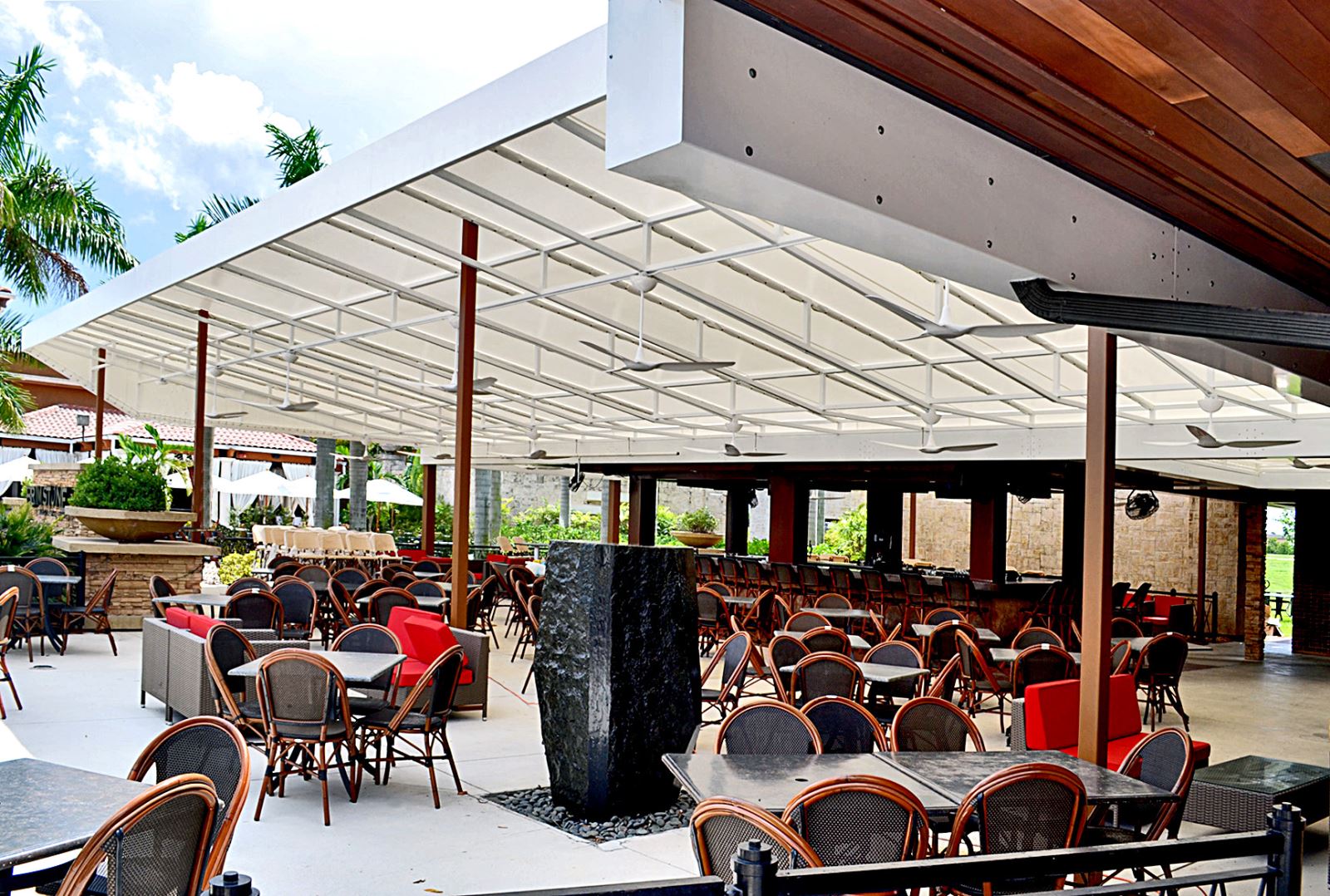 The second design is a fixed metal structure with fabric cover, designed with a slight slope to divert water to the structural gutter system. This architecture prevents pooling of water upon the fabric. The light color was chosen to give a bright, well-lit feel, even when seated under the large canopy. Additional features of the design include 24 individually controlled fans installed below the canopy. Each fan can run at different speeds or all fans can run at a single speed.
From these installments, our client has gained a great dual-purpose ROI: its customers are able to enjoy the large outdoor patio while maintaining sun and rain protection. This project also shortened wait times for dining seating during the day and expanded the restaurant's night life environment.